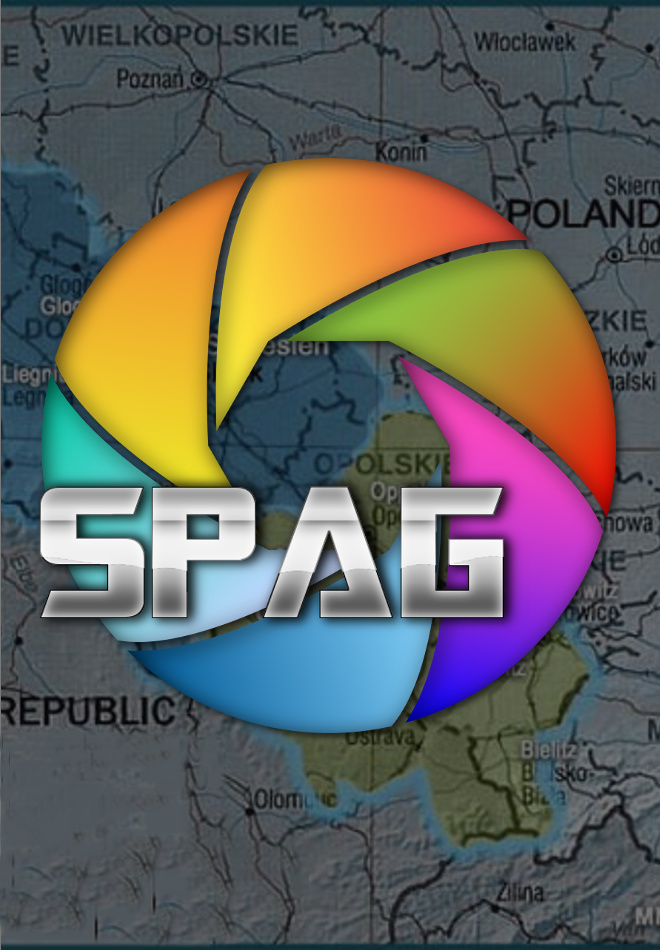 SPAG
is independed international group of photographers derived from Silesia. It is formed December 19, 2015  by four friends living in Czech Republic, Germany and Poland. In addition to the common roots, we unite our passion for photography and willingness to cooperate. We wish to explore and master new directions for artistic creation.
We meet in cafe AVION situated on the bridge that connects Cieszyn and Český Těšín. As well we take part in photo open-air "INTERfotoPLENER" organized by Fotoklub in Rużomberok in Slovakia. It is just on one of these meeting, in April 2015, appeared the first thought about creating SPAG…
---
SPAG to niezależna międzynarodowa grupa fotografów wywodzących się ze Śląska. Utworzyła ją 19. grudnia 2015 roku czwórka przyjaciół mieszkających w Czeskiej Republice, Niemczech i Polsce. Oprócz wspólnych korzeni, łączy nas pasja fotografowania oraz chęć współdziałania. Pragniemy także poznawać nowe kierunki kreacji artystycznej.
Spotykamy się w kawiarni AVION usytuowanej na moście łączącym Cieszyn i Český Těšín. Bierzemy też udział w "INTERfotoPLENERACH" organizowanych przez Fotoklub w Rużomberku na Słowacji. To właśnie na jednym z tych plenerów w kwietniu 2015 roku pojawiła się pierwsza myśl o utworzeniu SPAGu…
---
SPAG to je nezávislá skupina fotografů pocházejícíh ze Slezska. Dne 19. prosince 2015 ji vytvořila čtveřice přátel bydlících v České Republice, Německu a Polsku. Mimo společných kořenů nás spojuje záliba ve fotografování, také chuť spolupracovat a poznávat nové směry kreativní práce s fotografií.
Setkáváme se v kavárně AVION situované v těsné blízkosti mostu spojujícího Cieszyn a Český Těšín a také na "INTERfotoPLENÉRECH" organizovaných Fotoklubem Ružomberok na Slovensku. V dubnu 2015 právě na tomto plenéru vyvstal první nápad utvořit SPAG…
---
SPAG ist eine internationale, unabhängige Fotografen Gruppe. Mitglieder der Gruppe sind aus Schlesien stammende vier Freunde, die in Polen, Tschechien und Deutschland leben. Außer gemeinsamen Wurzeln verbindet alle Leidenschaft zur Fotografie und Interesse an erfolgreicher Zusammenarbeit, aber auch neue Wege in der Welt der kreativen Kunst zu erkunden.
Die SPAG Mitglieder treffen sich im Cafe Avion. Das Cafe befindet sich an der Brücke, welche die Städte Cieszyn und Cesky-Tesin verbindet. Die Fotofreunde nehmen auch teil an "Inter-foto-plener" organisiert vom Foto-klub in Ruzomberek in Slowakei. Im Jahre 2015 haben die Teilnehmer der Inter-foto-plener beschlossen SPAG zu gründen.